THE PROCRASTINATION COACH FREE RESOURCE LIBRARY
Find the right tool or template for your recovery from procrastination here!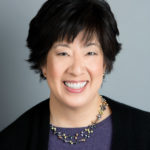 Procrastination Coach Dr. Christine Li
I'm so glad you've decided to start tackling your procrastination and to start getting things done.  I know with the help of the tools and templates in the Free Resource Library, you can get yourself unstuck and enjoy being creative, calm, and confident again.  I believe we all have outsized potential and many meaningful contributions to make in this world.  You're on your way!