THE PROCRASTINATION COACH LIBRARY OF RESOURCES FOR MOVING PAST PROCRASTINATION
Find the right tool or template for your recovery from Procrastination here!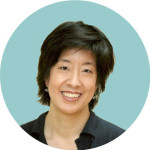 AUTHOR: DR. CHRISTINE LI
Christine Li teaches online courses for chronic Procrastinators who want to learn strategies to avoid delay and to be productive, confident, and calm. She also hosts the Procrastination Coach Facebook Group, home to several lovely members who share their questions and victory stories with each other.  She believes we all have outsized potential, and she hopes to help everyone she can to believe that their goals are within their reach.