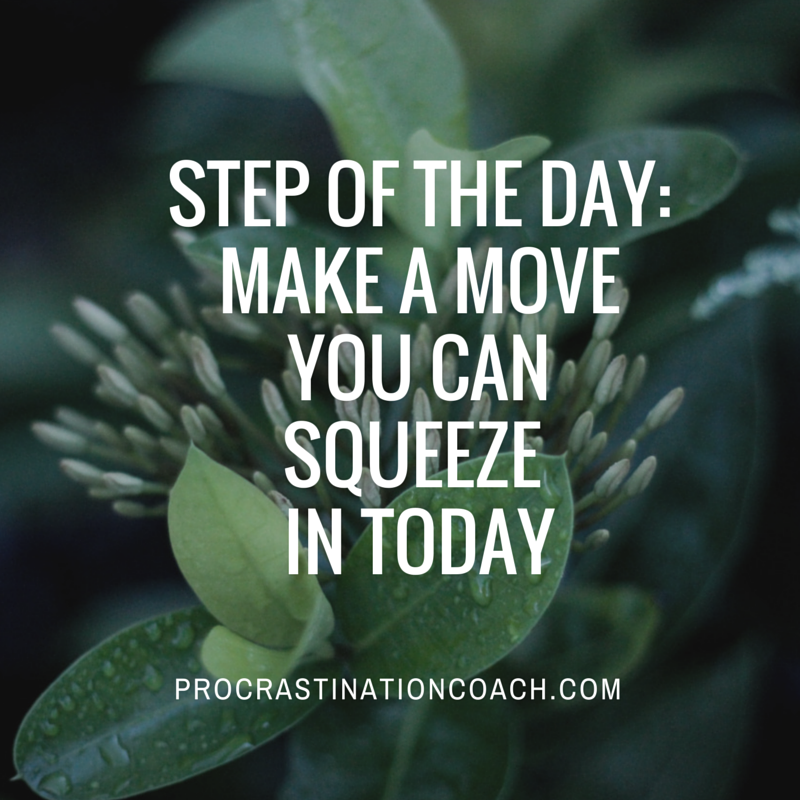 Over the course of a single day, we are involved in several different types of conversations.  As a Procrastinator, you may have difficulty with a particular type of conversation, or, you may have difficulty starting any type of conversation.
I thought it might be useful to outline some of the many reasons why you might want to consider picking up the phone or starting an e-mail or text message today.  Sometimes taking a cold, hard look at what we are facing helps to take the drama out of the need to take action.
So here's what I suggest you take a look at:
Can you try to fix a financial hole?
Can you resolve a debt?
Can you design a payment plan to get a loan paid off?
Can you start a partnership that might make you some extra money or ease your own workload?
Can you call your wireless/phone provider to see if you can negotiate a more economical contract?
Can you call your credit card company to begin making automatic payments or to ask that a recent late fee charge be forgiven?
Can you ease your mind?
Can you start the process of setting up your will?
Can you discuss significant problems with your doctor, lawyer, accountant, financial planner, or any other professional who may be available to help you steer clear of trouble?
Can you talk to neighbors or friends to see if they might be available to cooperate on tasks like watching or feeding pets, taking care of children, keeping an extra key, or watching out for delivery packages when you are away from home?
Can you apologize…
for a misunderstanding?
for a misstep?
for inconveniencing someone?
for an absence or a lateness?
Can you express your feelings…
of support?
of condolence?
of congratulations?
of wanting to stay in touch or to check in?
of thanks or gratitude?
of admiration?
Can you start to brainstorm…
plans for a get-together?
how you'd like to spend the next four weekends?
your next volunteer activity in your community?
how to be of help to someone else?
Can you prepare yourself for…
an upcoming interview by practicing your main points with a friend?
your next meeting with your dissertation advisor by asking him or her what is expected from you?
a separation or break up with a significant other by talking with your sibling or your therapist?
This list could go on and on.  These suggestions are just the tip of the iceberg for small actions you can take today to move yourself forward.  You may wonder "How would setting up plans for the weekend help me get past my Procrastination?"  In my view, any motion designed to get yourself out of a paralysis of action is helpful, especially if it frees your energy up for greater focus on what you need to deal with.
Grab something, anything, from this list today and go for it.  Open up your mind, heart, and calendar for new movement and a lighter feeling.  I hope you have fun in the process.
Which item are you planning on choosing?  If you continue to feel blocked, what kind of action can you design to help yourself move forward again?